RSR Global Accounting Services regresively adhere the Six Sigma approach and ensure our clients for best quality in services in all the departments. Committed target oriented jobs and focused meeting all the deadlines including TAT, SLA and KPI.
Our methodology to work with clients:
Scanning of documents like sale and purchase invoices, Bank statements, Payroll of employees etc.
Sending of documents here in India via email, drop box, by providing team viewer or remote desktop access.
Here in India we will verify the all documents as per requirements of the job, suppose if we are working on accounts, we will go through all invoices of sales, purchases, bank statements, payroll and other required documents as per the year end of the accounts. If any things are missing in these info, we will send query to client via email.
After receiving the resolution from client, we start working on the accounts and using software as per clients requirement. Finalization of accounts done in excel or any software suggested by clients.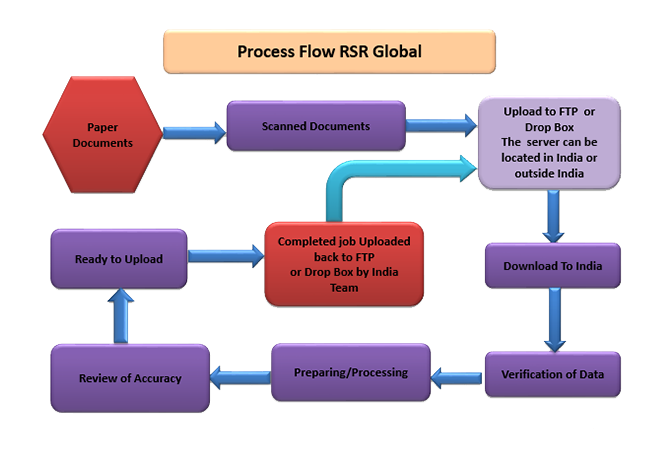 We also offer the free trail on our accounts and bookkeeping services for any of the package mentioned in services, you would not be charged anything for first 20 hours trial job.